Brazil Beaches



Natal Brazil beaches and listing
  Gourge Northeast Brazil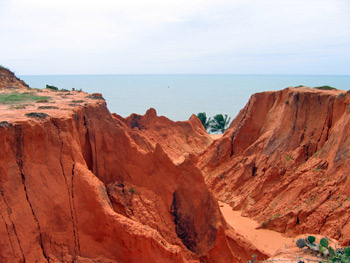 On your Brazil travel northeast, you will see for yourself that Natal's biggest attractions are its collection of fine Brazilian beaches both within the city centre and to the north and south of the area.
Natal Brasil beaches hold some of the very best attractions along the north east coast. For instance, there is Ponta Negra beaches south of Natal, which is among the most famous beaches in Brazil; the delightful Pipa beach; Jenipabu and Redinha beaches which are located to the north of the City. Access a map of Natal beaches here and then scroll near to the bottom of that page.
Below you will find a list of these and many more of Natal's beaches, along with links to hotel and accommodation for each of the north east Brazilian beaches listed:



Natal City Beaches

Praia do Meio, Praia do Forte, Praia da Areia Preta, Praia dos Artistas Beaches Of Natal Brasil City
A most affordable, quiet location by the beach
Via Costeira beach in Brazil - Natal To Ponta Negra Northeast Coast
Upmarket northeast Brazil beach vacation location. Mainly 4 and 5 star hotels, Brazilian beach front resorts and pousada guesthouses. Excellent if you're in search of peace quiet and relaxation
Ponta Negra Beach In Brazil Northeast
Extremely popular and trendy location. Economical hotel accommodation to suit all pockets, including cheap hostels
Beaches Of Brazil North Of Natal
Do re-visit this section for future additions to this listing. Alternatively, you might find it more convenient to subscribe to Brazil Travel Northeast Blog and receive automatic notification, immediately this section has been updated. Simply scroll to the top of the page and right-click (copy shortcut) on the relevant xml or rss button.


Return From Brazil Beaches To Brazil Travel Northeast Home Page